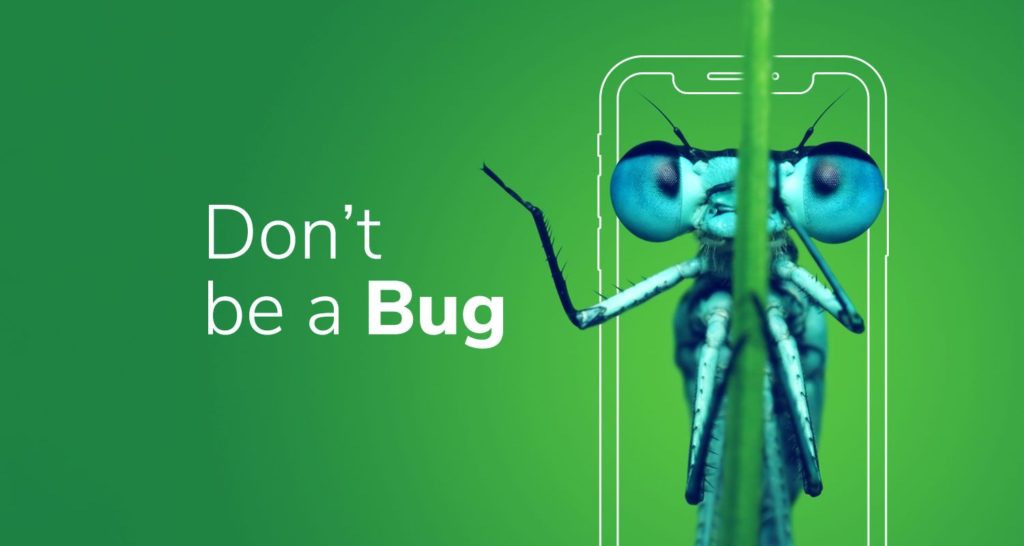 All marketing teams and business owners struggle with the difficulty of attracting new customers. The conflict doesn't end there, though. It can frequently be much more difficult to keep hold of current users and persuade them to return to your website or mobile application.
For creating, managing, and distributing push alerts across platforms, Mok.one provides a full solution. They are trusted by several of the top Fortune 500 organisations and are in charge of sending over 4 billion notifications daily.
Users occasionally need a subtle reminder to keep interested because there are so many online distractions. The magic of push notifications kicks in at this point. An alerting push notification will notify a person with a specific message or call to action, whether they are using a phone, tablet, or computer.
The ability to actively engage, keep, and entice customers back to a website or mobile application is now available to marketing teams and business owners. The best ways to persuade users to sign up for push notifications include the following.
Select the Correct Frequency
Push notifications have the ability to significantly benefit your business and provide a solid return on investment (ROI). According to studies, 65% of mobile users who have enabled notifications for a smartphone app will use it again. If not, they might remove it or completely disregard it.

It's crucial to remember that push alerts act as interruptions. No matter what activity a user is currently performing, they show up on their device or browser. This means that each push notification you send must provide something meaningful in exchange for the disruption.

For instance, KFC uses push notifications to tell subscribers about specials in new and creative ways across Europe after incorporating them into their marketing plan. The usage of "bounce back coupons," which are sent via their mobile app-based loyalty programme, is one such tactic. First-time users of the app are given an in-app voucher that is valid for 7 days following their first visit. Due to this, 27% of visitors returned to KFC after their initial visit, and the restaurant's incremental sales even rose by 1.5% per month as a result!
When to Seize a Mobile Opportunity
Because so many customers use a smartphone as their primary internet device, businesses need to focus on growing their mobile presence to attract notification subscribers. In this manner, notifications can be sent whether or not a phone's application is truly open.
Developers are only given one opportunity by the iOS and Android operating systems to ask users to enable notifications. The user must manually turn it on in their phone's settings if they opt out. For the highest possibility of getting the user to subscribe, it is crucial to choose the ideal time to display the subscription prompt.
CashApp, a business with 7 million members globally, is a fantastic illustration of how smartphone alerts may be successful. CashApp is used to transfer, receive, and track money from friends, family, and other acquaintances. The application displays the prompt after explaining why push notifications will benefit the user when they register to utilise the service. It's important to explain to users why push notifications might aid them rather than obstruct them in order to get their understanding and consent to subscribe.
Remember that mobile users can choose how alerts are handled on their specific device. Some people might decide to change the lockscreen or sound settings. Mok.one and other push notification systems let you customise your notifications so they're always fresh.
Take Language into Account
On a mobile device or browser, new push notifications only take up a small portion of the available screen space. Additionally, they are frequently programmed to vanish after a given amount of time. Mok.one features like "Time To Live" set an expiration date for push notifications so that users never receive alerts for expired deals.

It's crucial to keep your communication simple when there is little time or room available. One of the best practises for push notifications is straightforward, clear communication. When people are viewing your message on their phone, you don't want them to make assumptions about its meaning.
What about other languages, though? The majority of internet businesses want to attract customers from multiple nations, therefore you must be ready for customers who speak other languages. Users will probably hide the warnings or delete the app entirely if you send them a push notice in a language they can't comprehend.
Businesses like Uber who depend their notifications on localization must take the language issue into consideration. For instance, in Brazil, Uber uses Mok.one to notify consumers when their driver is on the way and to request driver reviews after a ride. This makes it possible for Uber to stay in regular contact with its users, helping them to remember that a driver is waiting for them and to remember to leave their driver a positive rating after a pleasant journey.
Remember to use email
Online marketing requires having a mobile push notification plan, as was previously indicated. That does not, however, imply that email or other means of contact should be disregarded. Email continues to be the most popular method of internet communication for many people.
Businesses may now integrate their push alerts with their email service provider thanks to Mok.one. To create a new alert and choose how and when to send it, use a single dashboard. This enables you to preserve a consistent brand throughout all official communication channels.
As an illustration, a business like Car Rental, which relies heavily on email as their primary system of record, can now use push alerts to keep their customers informed and interested by integrating nearly all of the top email marketing platforms with Mok.one. As the day of their reservation approaches, users may get reminders on their mobile device. They may also get another notice when it's time to return their rental.
the conclusion
Online businesses must use a variety of marketing techniques to get consumers to visit their website or download their mobile application in order to attract new clients. Building awareness of your online presence can be facilitated by tools like search engine optimization (SEO).
However, the work is not yet done. There is always a chance that new customers will get disinterested and stop engaging with your company. Mok.one has established itself as one of the top platforms for alerting on browsers and mobile devices, offering a way to avoid it with push notifications.
The ultimate goal is to get people enthusiastic when your website or app's push notifications show up on their screens. They ought to be excited to read the alert's content and respond to it. You can gauge how engaged your users actually are by tracking how users respond to push notifications.