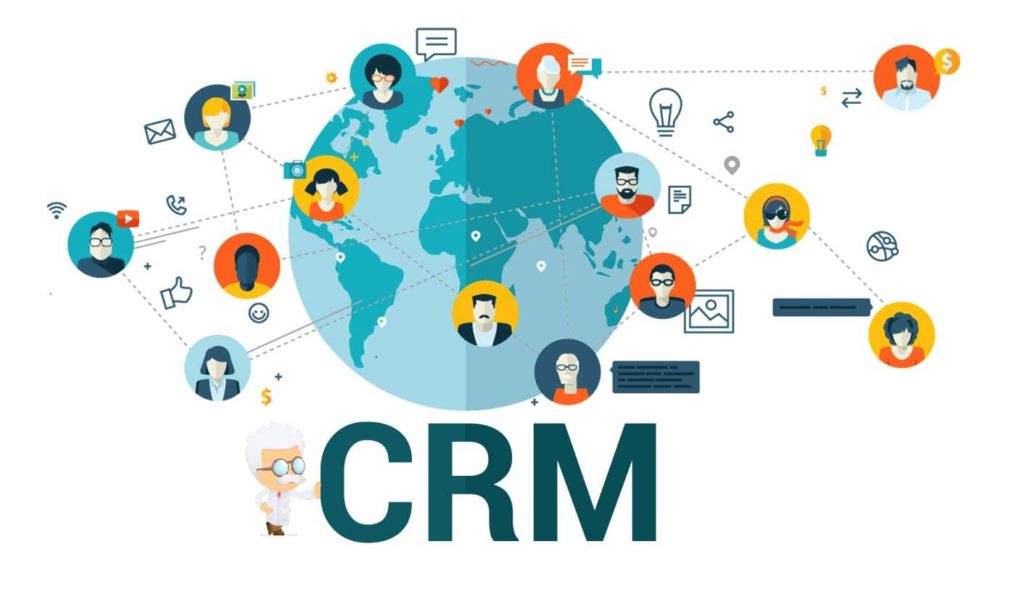 The CEO of a tiny startup that no one had heard of paid actors to carry "anti-software" signs. They marched in front of a user conference for Siebel Systems, which sold customer relationship management software. Later that year, Benioff hosted a military-themed party where guests threw "pieces of software" into trash bins.
The stunts gained attention, but no one really believed that Benioff's startup Salesforce could take on giant software companies.
Benioff's company was built around one main idea: that software should be delivered 24/7 to people over the cloud. Salesforce was the first company to do this. In the late 1990s, companies like Oracle and SAP were selling software to businesses that had to be installed and updated on-premise. Now, Oracle, SAP, and the rest of the world are belatedly building cloud products, trying to catch on to the movement that Salesforce started.
Salesforce staked a claim by building one of the first cloud products, a CRM tool, and aggressively evangelizing the company's vision. They sold users on the idea of the cloud around a relatively straightforward product. Then they started building out other products and looking for ways to nurture a growing ecosystem—ideally to drive revenue back to Salesforce. Now, they're defending their position as an incumbent by building more use cases and improving their own products in direct response to competitors.
This unique entrance and growth in the software industry prompts a few questions:
How did Salesforce so successfully disrupt the market of incumbent, on-premise software providers with a model no one had heard of before?
How has Salesforce remained so successful and continued to grow revenue and innovate on their products in an industry that is now crowded with competitors?
How can Salesforce continue to grow and innovate while maintaining continuity with their brand?
Let's take a deeper look at how the original SaaS behemoth got its start, and where it can go moving forward.
The same year, the company also held its first annual Dreamforce user conference. They started a tradition of announcing new products and ideas at the conference each year. This was the next step in formally building out a Salesforce community and creating enthusiasm around the cloud.
That these early users were salespeople—and not any other role in the customers' companies—was a critical part of Salesforce's marketing strategy. For most companies, sales is a revenue center—and sales teams are often willing to invest in new tech if it means reaching their revenue goals more effectively. As a result, Salesforce could directly show how its product helped a company make more money.
Salesforce essentially invented the free trail and a new model for selling software. The product was a software-as-a-service product delivered over the cloud, which created a powerful viral distribution channel among these early users. Since the product didn't require any setup, it was technically possible for Salesforce to offer the tool for free. So they created a plan where the first five users at any company could use the CRM free of charge.
Once a team member tried it and liked it, scaling up the team was easy thanks to Salesforce's straightforward pricing plan. They could scale up by seat or by upgrading to more functionality. Giving customers two ways to expand also helped fuel geometric revenue growth for Salesforce.
That same year, Salesforce hit a milestone with 2 million apps downloaded and installed on the AppExchange. This demonstrated the success and growth of the company as a platform provider, not just a CRM provider.
Over these years, after early marketing around the CRM had started generating excitement about the cloud, Salesforce began building out other products. Now they weren't just selling the cloud vision alongside their CRM. They were evangelizing the vision to other developers, who were also starting to build cloud apps through the Salesforce PaaS. At the same time, they invested heavily in acquiring other SaaS companies. This helped them create even more ways for people to use Salesforce.
The company's new platform product was the first of its kind for SaaS. It provided just the right amount of functionality and support to get the ball rolling for new cloud projects. With their platform, Salesforce legitimized SaaS for outside developers and gave people incentive to start building. Alan Pelz-Sharpe from Digital Clarity Group put it this way:
"On demand and ASP (application service providers) had all tried without success to push what we now call the cloud model. But an open B2B exchange, exposing the underlying platform to developers meant the number of applications available exploded."
2015-Present: Innovating, even as the incumbent
By the time Salesforce was around 15 years old, the company had become the incumbent in the industry they pioneered. As they move forward, they're seeing smaller, nimbler startups enter their turf. They're also seeing competition from other incumbents, like Microsoft and Oracle, who have now moved their products to the cloud.
In order to survive against threats of competition from companies like Microsoft and Oracle, Salesforce has shifted their strategy. Instead of nurturing up-and-coming SaaS companies, they're competing head-to-head with the ones that threaten Salesforce's growth. They are no longer primarily focused on creating tools, resources, and communities where others can build. Instead, they've doubled down on utilizing the latest technology to improve their own products in direct response to competitors' moves.
Where Salesforce can go from here
Salesforce is now the premier cloud SaaS incumbent. That means they have a lot to lose. Though they've invested heavily in the SaaS ecosystem—and in many ways helped other companies grow—they've also created room for other companies to move their legacy products to the cloud and left openings for smaller and cheaper solutions to chip away at their customer base.
But because Salesforce has grown into a multipurpose cloud service provider—rather than just an enterprise CRM—they still have a lot of room to expand. They can:
Provide network services within their suite of cloud products. Acquisitions have helped Salesforce expand into completely new categories. But Salesforce has yet to make a significant expansion into a network—they lost a bid to acquire LinkedIn last year to Microsoft. Creating a network within could help them own the data and network layer above their sales, marketing, and collaboration clouds.
"One idea alone is a tactic, but if it can be executed a number of different ways, it becomes a great strategy."
I always like to say that there are no shortcuts. Growth hacks and pickaxes work in the short term, but they don't set you up for the kind of growth that Salesforce has achieved. For that, you need a vision and a never-ending list of ways to make that vision a reality.
There's no way that Salesforce would have gotten to where it is today if they'd just peddled a CRM. Their CRM was a crowbar that let them pry their way into the cloud space. But what made them successful was that they kept finding new ways to execute on cloud products and evangelize their vision.
Salesforce certainly set a high bar for SaaS companies in 1999 when it started growing and didn't stop. Now, they need to live up to their own precedent, or risk being overtaken. If they keep finding new ways to execute on their strategy from 1999, they'll continue to be one of the key players in the SaaS industry.