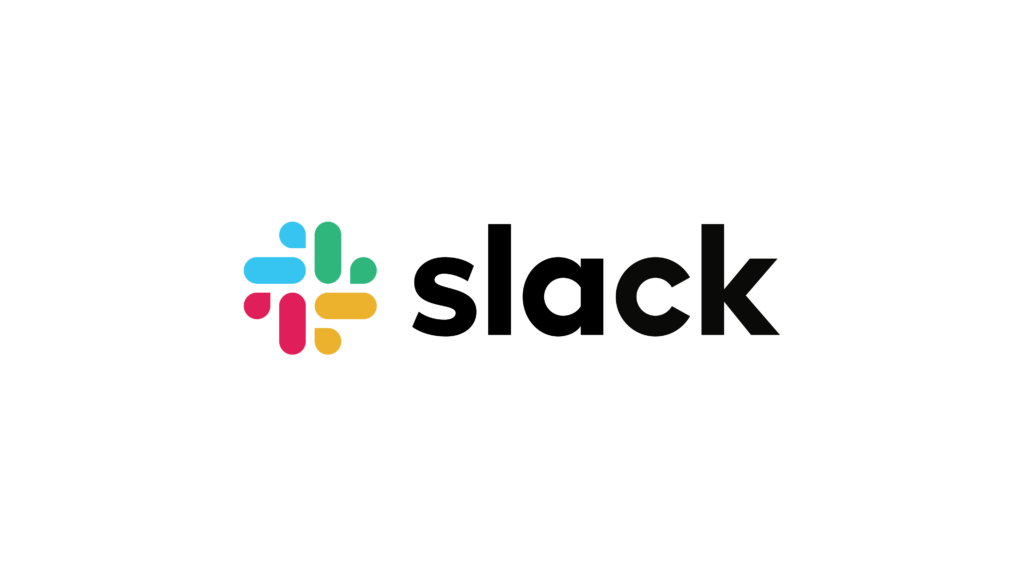 They have 3+ million paid users. Their trial to paid conversion rate is sitting at 30%.
There's just no better way to put this: Slack is absolutely kickin' ass in the SaaS world.
But they don't need me to tell the world how well they're doing. Just look at their stats:
They are the fastest growing SaaS company. Of all time.
They have gone from being valued at $0 to $5 BILLION. In just 4 years.
They are adding $1 million in new contracts. Every. 11. Days.
They have 77% of the Fortune 100 using their software.
They have 8+ million daily active users.
Oh, and did I mention they did ALL of this without a million-dollar marketing technique, a fancy email strategy, or a pushy outbound sales team?

Actually, it wasn't until recently that Slack even bothered hiring salespeople and they managed to become a $1.1 billion company before bringing on a CMO.[1][2]
So, how did Slack actually do it?

Let's find out.
[TIP #1] THE 4-STEP WORD-OF-MOUTH MARKETING HACK THAT GENERATED 8,000 NEW WALLET-READY CUSTOMERS IN 1 DAY
Before we talk about Slack's overall strategy, we first have to talk about its astonishing initial growth.
Most of Slack's initial growth was thanks to word-of-mouth marketing (and actually, even today this continues to be Slack's #1 priority).

The initial word-of-mouth spread is at least partially attributed to Slack's famous founder: Stewart Butterfield. Before Slack, Butterfield was well-known as the founder of the photo sharing platform, Flickr.
As expected, Butterfield had the benefit of a lot of contacts, including those in the media, that he could leverage to get the word out.

But this doesn't mean you can't replicate a lot of what Butterfield did to generate product hype and get feedback to make your product the best it can be. Butterfield followed a 4-step sequence.
Step 1: Once you have a workable product, convince everyone you know to try it out (for free, of course) and give you customer feedback.
As Butterfield recalls in an interview, just a few months before Slack's beta release in May 2013, he said, "We begged and cajoled our friends at other companies to try it out and give us feedback. We had maybe six to ten companies to start with that we found this way."[3]

Slack's goal with this was to iron out any issues before their product hit the market while also starting to generate some awareness. Plus, this gave Slack their first few testimonials from Medium, Rdio, TGC and Cozy.

Here is the first version of the Slack website on Aug 19, 2013 with testimonials from Butterfield's friends at other companies:
Step 2: Find an interesting "hook" that'll help you spread the word…and then make sure it keeps spreading.
Slack could have gotten a lot of awareness just by leveraging Butterfield's fame. But they moved beyond that to create an interesting hook (and this hook is exactly what you should focus on if you don't have someone famous onboard).
The hook was: Slack is out to "kill email."

Basically everyone finds email annoying. So, making this the "hook" was a great way for Slack to grab people's attention.
Just look at the titles of some articles that were written about Slack pre-launch:
"Flickr founder plans to kill company e-mails with Slack" (CNET)
"The Co-Founder Of Flickr Wants to Replace Email At The Office" (BI)
"Flickr Cofounders Launch Slack, An Email Killer" (FC)
Once you have that hook, don't underestimate the power of traditional media in getting it out there. Pull all the strings you can.

For some more inspiration, check out Sumo's easy two-step process for getting media coverage here.
And once you've got that media coverage, make sure it doesn't fall flat.
According to Butterfield, just getting the articles published is only 20% of the key to media success.
"The other 80% is people posting about that article. I almost never go to news sites–it's overwhelming how much content is out there. But I will pay attention to what my friends are picking up and sharing."
In other words, don't let your article die a sad, slow death just because it wasn't reshared. Promote your content on social media, community forums and places you've never thought of to get more traffic
Step 3: Invite people to try out your preview release.
Slack's initial request for feedback and successful media blitz worked – in August, 2013 Slack gave people the chance to request invites to try out their preview release… and 8,000 people did so on the very first day. Two weeks later, that number had almost doubled.
Milk this beta-testing period for all its worth. Butterfield says, "beta-tester feedback is crucial to finding those little oversights in a product design."

In other words, this is your chance to get feedback and make your product something people will absolutely love by the time you launch it.

And the more people love your product? The more people that'll be talking about it (to get you that viral word-of-mouth marketing growth).
Step 4: Launch your product to the public!
After you've finished your testing period and managed to generate some awareness, open up your product to the public. (Slack did this 6 months after their preview release in February, 2014.)
Slack continues to rely heavily on word-of-mouth marketing and on brand building to generate organic views to their website.
Here is a breakdown of the 108,600,000 website visitors Slack generates today:
This is Slack's public facing main site. As you can see, the majority of Slack's traffic comes from direct sources… meaning 91.35% of those 108.6 million monthly visitors are going to the website directly (BTW: 108M+ monthly visitors is 5x HubSpot's 20M+).

But given that Slack has 4+ million daily active users, a very high percentage are users heading to the website to login.

This high amount of direct traffic can also be attributed to that ultra-powerful word-of-mouth awareness that Slack worked so hard for from December 2012 up until February 2014.
In other words, since so many people already know Slack by name, they just type Slack.com directly into the browser.
Slack's traffic profile by country

Slack's other top keywords, beyond the branded ones, usually relate directly to their product offering (ie: messaging, team communication, etc).
This all goes back to Slack's awesome word-of-mouth brand awareness. Because of it, Slack doesn't put huge amounts of focus on content marketing or their SEO – their brand name and product offerings do a lot of the work for them.