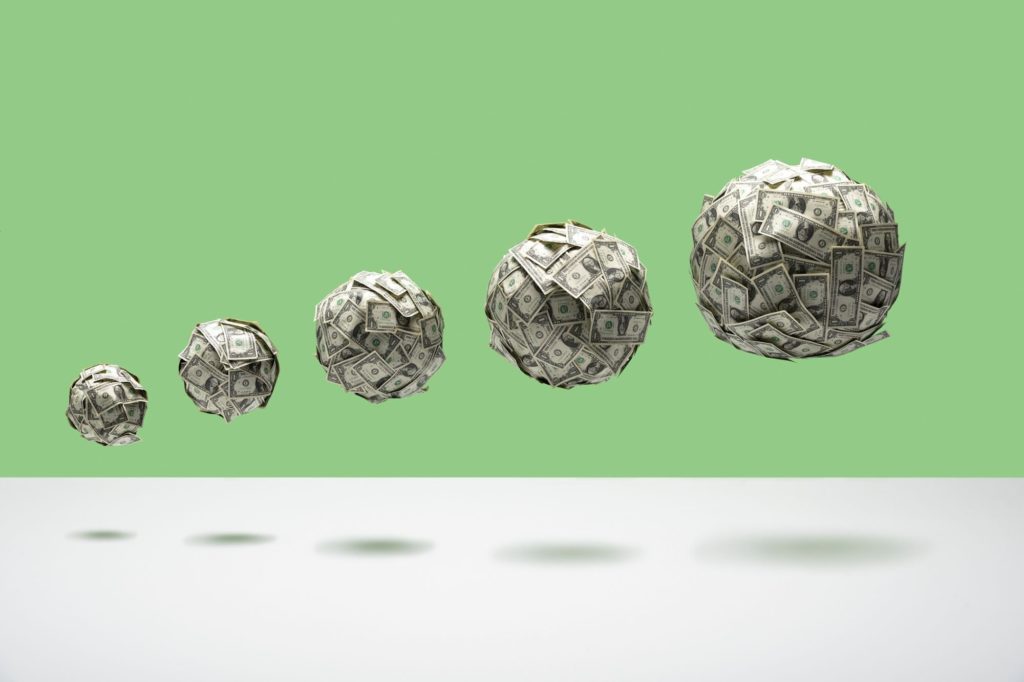 Pop quiz: What do Amazon, Uber, Lyft, Shopify, Peloton, Warby Parker, Squarespace, and Postmates all have in common?
Answer: They all use Stripe to process payments. In fact, there's a good chance you've already made a purchase via Stripe, even if you didn't know it. (That's actually part of the appeal.)
Stripe's origin story seems to follow that classic arc of now-unicorn startups: two teen-to-twenty-somethings (brothers Patrick and John Collison) drop out of college and receive a seed investment from the startup accelerator program, Y Combinator. Their idea? In the simplest terms, to make online payments easier. In 2010, Patrick steps into the role of CEO at 21-years-old, while John becomes president at just 19. Heavyweight investors follow, and four years later Stripe's valuation crosses into the billions.
But, what makes this story even more interesting is that Stripe wasn't the Collison brothers' breakout role. The two had sold their previous company, Auctomatic, for $5 million back in 2008. At the time, Patrick was 19 and John was 17.
SOLVE A REAL PROBLEM.
☝️ That's how Stripe became invaluable to its customers.
When the Collisons launched their first company, Auctomatic, back in 2007, they came to an unexpected realization. The hardest part of starting an online business wasn't coming up with an idea, coding that idea into reality, or marketing that idea to potential customers. As John explained in an interview with Wired, "The hardest part was finding a way to accept customers' money."
At the time, the largest eCommerce companies invested in building their own systems for processing payments online. But for scrappy startups (like Auctomatic), this wasn't a viable solution. It was too expensive and required weeks of back-and-forth with the bank. So instead, many of those startups turned to PayPal, which promised to make accepting online payments easier. Only…it didn't. To the Collisons, PayPal still felt unnecessarily clunky and complex, and it came with too many regulations and setup fees. For developers who wanted to get payments up-and-running on a website quickly and easily, there was still no solution on the market. At a time when every other aspect of starting an online business had become easier, accepting payments remained complicated.
OBSESS OVER CUSTOMER EXPERIENCE.
☝️ That's how Stripe attracted its biggest accounts, like Lyft.
Stripe has been adamant about ease of use. Its installation process is a breeze – just copy and paste seven lines of code to get up and running – and its documentation is famously clear and concise. When Stripe first launched, it felt revolutionary that developers could switch from legacy processing systems to Stripe in a single day. And along with enterprises, smaller businesses that were not digital natives could integrate Stripe just as seamlessly.
Stripe did such a good job of building goodwill around its brand early on that when it started sending out welcome packages to new customers (which included Stripe-branded stickers and t-shirts), developers actually wore those t-shirts.
In addition to reimagining the way sellers accepted payments online, Stripe also reimagined the way buyers pay for things online. Stripe isn't just concerned about the experiences its customers have, it's also concerned about the experiences its customers' customers have.
HAVE A VISION FOR THE FUTURE.
☝️ That's how Stripe stays relevant.
The future of any company hinges on what they do next. It's a sentiment that Patrick echoed to NPR, saying: "It would be a very dangerous mode to slip into, to become rearward-looking…You don't have a valuable company unless the company continues to execute."
With Stripe Issuing, companies can instantly create virtual or physical credit cards equipped with real-time authorizations. Stripe Radar tackles another hurdle of online payments: fraud. It applies machine learning to the billions of payments processed by Stripe each year to block suspicious activity. And Stripe Atlas allows entrepreneurs, anywhere in the world, to incorporate their companies in the U.S. (specifically in Delaware, which is known for its business-friendly policies).
And these are just the highlights. Stripe has progressed beyond enabling online payments to providing payments infrastructure for the internet. "It's easy to send a packet of information anywhere in the world, but sending money isn't so easy. It's a question of the economic infrastructure that's underneath the web. We personally think that's a really important problem – you have great connectivity at the information level but not at the payments level."
The Collison brothers have frequently said that their goal is to "increase the GDP of the internet," and that we're still in the very early stages of an internet economy., "we're really at a shockingly early point in the sigmoid growth curve."
Which for the layperson means: there's going to be a flip, where the bulk of economic activity will take place on the internet.
And Stripe is readying itself for that shift. The company's recent Series G funding will be used, in part, to fuel global expansion. Currently, Stripe is available and can accept payments from anywhere in the world. It's the belief that businesses shouldn't be limited by geography.
That's why Stripe is committed to helping entrepreneurs in every corner of the globe – especially those in the Middle East, Latin America, Africa, and Asia., "A majority of the growth over the next 10 years will come from underserved markets. That includes about 6.2 billion people we don't reach yet, and that's a huge missed opportunity."
Stripe is continuing to remedy that. online or offline, via an API. (It's been referred to as "The Stripe of Africa.") Patrick commented on the deal – Stripe's biggest acquisition to date – in an interview with TechCrunch, saying, "In absolute numbers, Africa may be smaller right now than other regions, but online commerce will grow about 30% every year. And even with wider global declines, online shoppers are growing twice as fast. Stripe thinks on a longer time horizon than others because we are an infrastructure company. We are thinking of what the world will look like in 2040-2050."
THAT'S HOW STRIPE BECAME SILICON VALLEY'S MOST VALUABLE STARTUP
When you take all of these factors into account – solving a legitimate problem, obsessing over CX, visionary thinking, and a commitment to learning – it's much easier to understand how Stripe grew into a global company worth $36 billion. And from the Collison's point of view, they're still just getting started. When asked about Stripe's status as a private company, and future plans to go public,