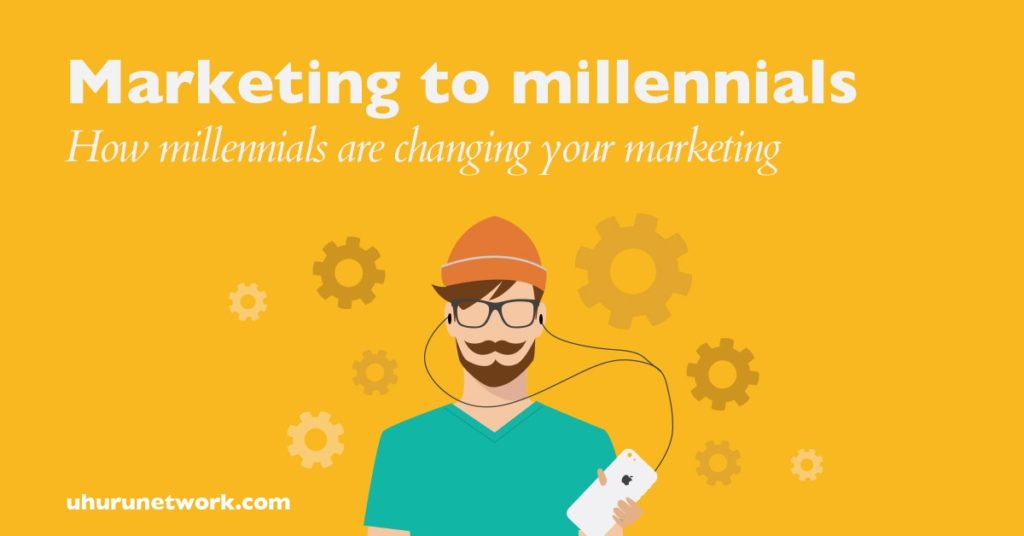 Heartless. Bureaucratic. Faceless.
These are the images of a modern insurance company. Giant bland offices with row after row of workers putting customers on hold, filing complicated forms, and finding any reason not to approve a claim. It's unappealing to most people, let alone a younger generation.
Lemonade Insurance is trying to change all that.
While they may not have started up specifically as an insurance option for millennials, taking one look at their marketing will leave you with no doubt as to who their target audience is.
With an emphasis on behavioral economics and the power of chatbots and AI, they are trying to make buying and managing insurance as fun and easy as ordering a pizza.
Chatbots
Lemonade's user experience is built around their chatbots. When it comes to chatbots, authenticity, conversation flow, and simplicity are essential.
They're a great solution for a generation who want to get things done quickly but don't want to spend time on the phone with a real person.
Maya walks you through a series of straightforward questions: your address, whether you rent or own, pet ownership, what kind of valuables you own. The questions are non-intrusive, delivered in a friendly, easy-to-understand manner.
To ensure authenticity, Lemonade crafted the sign-up process to sound like a real conversation. If it didn't, they knew it would fail.
The question only progresses when you answer it, just like a real-life conversation. The questions are in simple, direct language, that leave little room for confusion. As the sign up process progresses, it takes on the feeling of a personalized conversation.
It also reduces unease. When users sign up, they feel a sense of certainty about each choice they make. There is no sense that something is missing from the process, or that any "i's" have not been dotted.
The entire process takes 5 minutes or so and then she generates a quote. You choose your start date and enter your credit card details. Then, you are asked which charity you would like to donate your unclaimed premiums to.
"We Suck Sometimes"
In the age of information, social media, and Instagram stories, authenticity and transparency go a long way to building trust with consumers, especially millennials.
To that end, Lemonade has made a commitment to transparency that sets them apart.
The Transparency Chronicles document their highs and lows as a start up in a crowded field, with an eye towards demystifying the black box of insurance claims, premiums, and pricing.
Besides offering transparency, the "Chronicles" is an important branding tool. It's something they call "radical transparency," a strategy designed to build trust with their customers.
The Website
"Simplicity is the ultimate sophistication." – Leonardo da Vinci
Were da Vinci a reviewer of websites today, he might have been describing Lemonade's homepage. Simplicity is part of any good design. Someone with no prior experience should be able to navigate your website easily and make a purchase as quickly as they like.
The eye can't help but be drawn to it. Not only does the color stand out against a monochromatic background, but the CTA incorporates a central curiosity every buyer has, while also being a very low-level commitment as a next step, why wouldn't I at least want to know what the cost is before I move on?
With their strategic use of color and minimalist design, they are driving users to take the very action most likely to lead to conversion. When users click on the Check Our Prices button, they are immediately funneled into the "get a quote" questionnaire with Maya, the empathetic chatbot.
This simplicity means that users don't have to hunt around to get a quote. Users can also watch a short video that demystifies how Lemonade works. In a 30-second video, users can see how Lemonade's reliance on "bots over brokers" and "algorithms instead of paperwork" helps renters and homeowners get insured in 90 seconds or less.
The language is friendly and approachable, and even the voice used is that of a younger person. It also expresses a common feeling: old insurance does kinda suck.
This language conveys that Lemonade is with the customer and has provided a frictionless sign-up process to prove it.
Besides simple, easy-to-understand messaging, Lemonade has stripped the navigation to its essential elements. There are only five navigation items, Home being one of them. This cuts down on distractions, making for a simpler conversion funnel.
The ads are still colourful and eye catching, but also very simple. They use a minimal number of words to get the message across and entice the click.
I've only shared a couple of standout examples but note how they are testing multiple different creatives and using several different ad types to try to convey the same message. Even though it's all video, some are created just for Facebook, some are vertical (for mobile), and some are for stories. They also have examples of carousels, and a 15-second explainer video which explains how Lemonade is different from traditional insurers.
When it comes to the copy, they only have about 3 or 4 variations but all are very concise yet informative. This scale of testing makes it easier to find winning ad copy, and scale the spend for fast effective growth.
Above is an ad for the keyword search term "renters insurance". The language has a distinct youth-oriented feel:
"Make Your Mom & Landlord Proud"
"Killer Prices!"
"Protecting Your Stuff Has Never Been Easier"
Not only does their ad stand out compared to their competitors, but it also specifically speaks to the millennial market.
With their break from traditional insurance verbiage – "start protecting your personal property"; "75+ Years of Savings"; etc – they are reaching out to this core demographic in a way their competitors are not.
This tactic speaks more directly to the target audience of users searching for "renters insurance" search ads, helping to increase click through rate (CTR) which improves the relevance score and can help you pay a lower cost per click (CPC).
Which is crucial – the CPC for "renters insurance" is nearly $14-per-click, but in the lower range of the page. If you want to bid towards the very top the CPC is $40-per-click.
So every click counts.
Lemonade uses another tactic to encourage clicks: seller ratings. In most cases, seller ratings only show when a business has 100 unique reviews and a composite rating of 3.5 stars or higher. Given that millennials' distrust of brands, and reliance on third party reviews, this will help to capture the click.
Organic Search
Lemonade, as a newcomer in the insurance space, has a tough road ahead when it comes to organic search. Achieving visible organic rankings requires patience and the endurance of a marathon runner. Authority, credibility and trust factor heavily into SEO rankings, so companies that have been around longer have a natural advantage.
Which means newcomers have their work cut out for them.
Although it is competing with All State, Geico, State Farm, Progressive, Esurance, and Liberty Mutual, Lemonade has made some impressive gains on crucial keywords. In a relatively short amount of time, they have achieved a second page ranking (position #13~) for "renters insurance," a keyword with 201,000 searches/month (source: Google Keyword Planner).
All for a good cause.
Not usually what you think of when you think of insurance, but a great recipe for marketing to millennials.
Since their launch in 2015, Lemonade has signed up 300,000+ customers, with ambitions to expand beyond the 20 states where they are currently available.
Their goal of turning insurance from a "necessary evil" to a "social good" clearly resonates with a target market eager to give back.