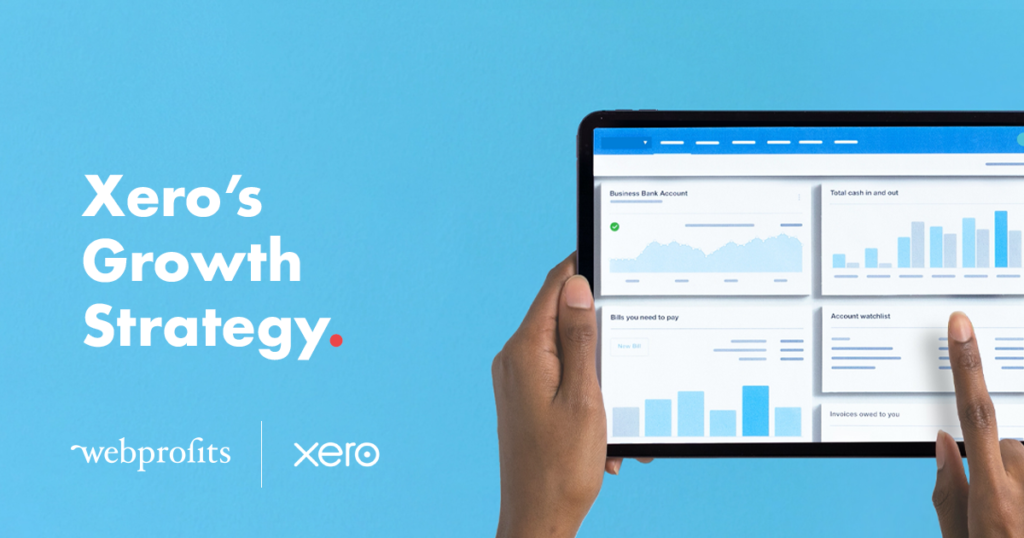 Xero is one of the darlings of the startup world.
Partly because its platform has helped so many new businesses launch and succeed, but also because they've been there and done it themselves.
Like many great businesses, Xero was founded when founder Rod Drury was having issues with his existing solution. Back in 2006, he felt that traditional desktop accounting software had become outdated and set out to create a cloud-based product.
Partners
Xero are in a really interesting market.
Though their end users (customers) are small business owners, many of these people have their business finances managed by an accountant or bookkeeper. As a result, promoting their product directly to the end user wasn't the most effective way to grow fast.
Early on in their timeline, Xero understood that if it could reach accountants and bookkeepers, and have them buy into the value of their product, then Xero could accelerate its growth and bring in the revenue to help them grow elsewhere.
As well as doing what it can to help their partners generate more clients, Xero offers exclusive events and even awards to provide as much value to their partners as possible.
Their investor briefing back in September 2016 highlighted the strength of this approach, pointing out that more than 90% of their paid subscriptions in Australia & New Zealand (their most developed markets) came from accounting partners.
The Product
Xero came to the forefront as a cloud-based solution, and that helped to disrupt and revolutionise the accounting industry, but they needed (and still need) a lot more than that in order to stand out from their competitors and grow.
In this section, I'll be outlining what the marketing is actually selling and how it fits into how the company positions itself.
This shift outlines to me one of Xero's biggest strengths: their commitment to putting the needs of the customer first.
Having achieved so much as an accounting platform for small businesses, it would have been easy for Xero to widen their reach and start looking at applying those solutions to enterprise level businesses and go after significantly larger average values.
Instead, Xero recognised the value of their product, and their customers, and decided to expand the product into providing even more value to their target audience – small businesses.
This dedication to helping small business is evident throughout their website and marketing (which we'll be delving into later in this article). In fact, having a strong tagline can be an asset across a business. It's something that anyone in the company can refer to in order to help guide them in their work, at any point they can stop and think "How does this align with the business goals/values?"
You'll see throughout this article how Xero really focus their messaging and imagery across their website and marketing on small businesses. By doing this, they're making the brand and product more relatable to their target audience, increasing the chance of converting and keeping them as a customer.
Next, let's take a look at the call-to-action (CTA) buttons. Firstly, they stick out like a sore thumb, which is exactly what you want them to do. The green contrasts really well against the darker backgrounds that they sit on, and so the eyes dart to them right away.
Then there's the wording of the CTA itself – "Try Xero for free" and "Free trial". It's a low commitment action that I would probably want to do if I was interested in becoming a customer of Xero. And if you're visiting Xero for the first time, you might consider learning more by actually signing up.
If you already know about Xero and have been thinking about signing up, then the CTA is also exactly what you came to the site to do.
More importantly, it's concise and direct in that I know exactly what will happen if I do click that button. I'll be signing up to Xero, and I won't need to pay. Simple, but effective.
I also want to talk briefly about the buttons beside the green ones. I like to call these "ghost buttons" in that they are buttons but don't stand out beside the brightly coloured ones. These give users an alternative navigation route if they're not ready to purchase, or already have. That keeps them on the site until they find what they want – nice!
Content Marketing
As I've already discussed, Xero is using content to build links. But it also serves three other key purposes: to attract, to nurture, and to retain.
The following content areas highlight their varied approaches:
Small Business Guides – Targets potential small business owners to increase brand awareness through search optimised content (i.e guides and checklists) that focuses on driving organic traffic from short to long tail search queries.
Accountant/bookkeeper Guides – Targets accountants/bookkeepers to increase brand awareness through search optimised content (i.e guides and checklists) that focuses on driving organic traffic from short to long tail search queries.
Accountant/Bookkeeper stories – Utilises narrative-style testimonials to speak to accountants and bookkeepers as they consider whether they should grow their practice with Xero.
Training courses: Xero U – Looking to convert and retain customers, this education hub guides users on using the product through live course webinars offering training on Xero from their trial to add-ons.
Xero TV – Used to both attract and retain, Xero TV forms the core of Xero's video content strategy.
Podcasts – Audio series featuring advice and stories from small business owners and industry experts.
Blog – Features news about the platform and Xero's partners, as well as product information and updates for customers.
Small business insights – This is a data and report segment of the site, using content to build the brand's reputation through offering insights and economic analysis that can be easily linked to, quoted, and shared by media and industry experts.
Posting & Community Management
Xero is posting content on the page about every 1-3 days, with content types including video, event promotion, and blog content. Honestly, the content is nothing to write home about and seems to only be posted to keep up the appearance of an active page.
The presence of ow.ly links tells me they have been using Hootsuite to schedule and post their content. This is a great way to keep your page populated with content, especially if you don't plan on promoting and actually leveraging that content to grow your business. Could it be a more engaging and thought out strategy? Sure. But would I ever recommend a client of mine focus resources on organic Facebook page posts as a way to drive growth? No way.
Since the posts don't seem to be promoted in any way, the engagement numbers aren't what I would call an adequate amount to really drive growth. However, it gives users a space to make comments, resulting in some (sometimes pretty intense, sometimes pretty funny) customer service inquiries and responses. Their response time is quick, which usually indicates they have a dedicated team to respond to social community inquiries, something we would always recommend including in your strategy.