Most organizations today swear by spreadsheets! We don't blame them – the spreadsheet mania has caught on to functions in companies both big and small.
Excel pros are saving the day with never-been-seen tricks and formulas!
While we've got to give it to them for making our lives easier, considering the pace at which companies are growing today – you need more than just good ol' spreadsheets to keep up!
Coming to sales commissions, if you're still taking the excel route (read: struggling) – we hate to break it to you but you're doing it all wrong.
Studies have proved that close to 88% of spreadsheets contain errors! With today's modern approach and mounting operational complexities – automation is the only way forward.
Using sales commission software would be ideal for tracking and calculating your company's sales incentives structure.
Move over spreadsheets, sales commission software is here!
There is a multitude of reasons why you need to make the switch from a manual, excel-process to an automated commission software. We'll get to this shortly.
Let's first talk about how you can avoid unnecessary commission payments by ditching the spreadsheets.
According to reports by Gartner, organizations that use spreadsheets are most likely to get a 3% – 8% error rate resulting in an overpayment of sales incentives.
Going by the proverb – 'To err is human', when you're working with spreadsheets the risk of errors that may arise in excel commission formulas cannot be omitted.
Something as minor as adding an additional zero can wreak havoc in your payouts. Even a single-digit error rate in sales commission calculations can amount exponentially up to millions lost – resulting in a VERY expensive mistake.
Whereas, using sales commission software speeds up the whole process and removes the slightest chance of error in calculating and making payouts of sales incentives.
Sales commission tracking software not only drives a higher ROI but also helps you improve your sales reps' performance.
Here's what we're talking about:
Track sales performance of individual sales reps and the whole team to the T
Save money by avoiding wrong payouts that come with spreadsheet calculations
No more delays – expedite the process and make payments right on time
Enjoy the ease of making sales commission payouts and achieve a better ROI
Top 10 reasons why commission software wins hands down compared to spreadsheets
Time to go over some key areas where the sales commission tracking software has an edge over spreadsheets. Let's take it from the top!
Spreadsheets can be painfully time-consuming
So you might think to yourself – "I've got this sorted, I just need to apply the right formulas and pull up the data."
True, tables and formulas in excel are the real heroes – but imagine setting this up for each payout period.
What you'll need to do is copy the sales tracker to your master spreadsheet, put in those formulas, calculate the commissions and share a copy with each sales rep indicating the payout they will receive.
Now picture this – repeating this process over and over again for every single payout!
Yup, it takes up way too much of your time. You'll end up calculating commissions with very little time in hand to analyze performances and make better decisions.
Data integrations with CRMs just got easier
Sales reps are never a fan of updating CRMs. While this activity often elicits resentment, most sales organizations require their salespersons to work on CRMS especially for sales commission payouts.
This means that the teams which are dependent on spreadsheets will have to manually transfer the required data from CRMs to spreadsheets.
While being highly prone to errors, following this process will also take up a lot of your sales reps' time!
Using sales commission software will help you easily sync up your data with your CRM and track sales performance on the go!
Build a sales commissions plan that suits your business the best
Sticking to spreadsheets can be limiting in more ways than one. For instance, with manual processes, you will not be able to scale up and build a more robust and complex commission plan.
In such cases, adopting a compensation plan to suit the growing needs of your business can be difficult considering the hassles of implementing and administering them.
Whereas with sales commission software, automation of these processes will help you roll out new and improved commission plans as your team grows.
Never miss a sales commission payout
Get this – 83% of organizations have owned up to committing errors and having inaccuracies in making sales commission payouts.
This comes as no surprise. When you go with the age-old way of calculating commissions, you're only inviting space for errors and delays.
It's important to keep your sales reps happy and making timely payouts is of utmost importance here.
Automated sales commission software can calculate commissions instantly and you can even forecast commission payouts for the future. On the flipside, manual processes often delay payouts by a month or even more.
Leverage a comprehensive reporting dashboard
When you have all your sales records updated and tracked in one dashboard, you get a complete view of the overall performance of your teams.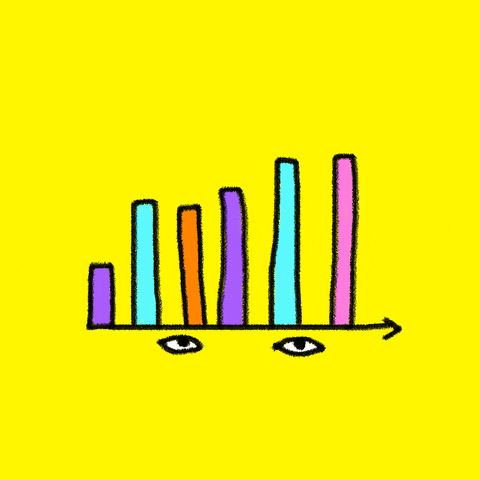 The commission software will reward you with an increased ability to further refine the data and analyze it.
You will also be able to pull up and share reports with your management to streamline the process and make better decisions.
Pit your teams against the best in the market and retain promising talent
Now, this one's an added bonus.
Unlike spreadsheets, you can leverage commission software to not just pay out commissionable sales but also use it to benchmark your teams' performance.
Sales commission software today comes loaded with add-on features like the ability to upload external data that can be used as the yardstick to gauge where your sales team stands compared to market trends.
If you find their performance to be top-notch, then it's time to reward them with better sales compensation plans.
With a pool of data at your disposal, you can pin down your top performers and also identify the reps that are failing to perform. You can then go back to the drawing board and work on strategies to increase sales. This could involve training camps and individual mentoring to get your team up to speed.
Salesforce motivation coupled with excellent commission structures is the best way to retain your top talent.
Scalability? Bring it on!
When you're looking to thrive in a fast-paced market, spreadsheets can be a real killjoy!
They are simply not cut out for today's growth-oriented teams.
Sales commission software, on the other hand, has been designed to help you navigate the complexities of managing different compensation plans at scale.
So if you're looking to scale up and employ multiple sales compensation plans like sales accelerators, SPIFs, bonuses – you certainly must move on to an automated commission software.
Fine-tune your teams' performance and supercharge productivity
So here's the deal, as per a recent report from CMO Council – 'Lost productivity and poorly managed leads cost companies at least $1 trillion every year'.
Now if you think that is alarming, here's something that will blow your mind –
only about 40% of a sales rep's time is spent in selling.
What are they so caught up with? Data entry!
This is another crucial reason for you to pull the plug on running commission plans using spreadsheets. With lesser administrative work and more time in hand, sales reps can focus on the more important things like winning over customers and increasing revenue for your business.
Commission software not only helps you shun double data entry but using commission statements you can also clearly project the rewards that are tied to quarterly or monthly sales quotas.
Freeing your sales reps from shadow accounting and providing them a clear picture of the commissions to be earned is a great way to boost productivity.
Eliminate confusion and numerous negotiations
Sales commissions that are calculated manually using spreadsheets bring in the scope for errors. This operational nightmare also gives room for confusion and doubts.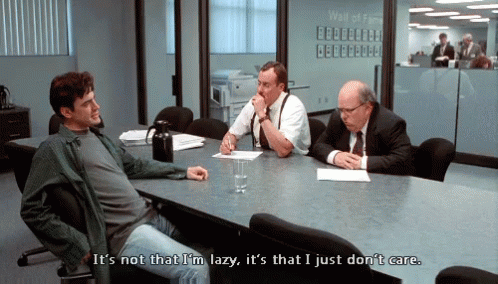 When humans are trusted with sales commission calculations and they depend on spreadsheets that are riddled with errors – you can always expect negotiations on the payouts.
Sales reps may feel that the calculations are inaccurate or biased and may insist on internal audits. Or worse, they may take out time and get down to calculating their own commissions in order to compare it with spreadsheet-generated commissions.
Owing to distrust in manual commission calculations, experts claim that sales reps spend anywhere between 8 to 24 hours in a month to ensure that their commission payouts are accurate.
In most cases, this is followed by negotiations and multiple discussions across the team.
Having said that, if you opt to take the commission software route, you will not be disappointed. System-generated commissions create an atmosphere of trust. With no chance for errors or biased decisions, your sales reps will be content with the commission payouts that they receive.
Maximize your ROI
An increased chance of ROI is always welcomed!
And a sales commission software will give you just that.
Let's run by a few of the many reasons why banking on sales commission software is an excellent opportunity to achieve a better ROI for your business.
When you're utilizing commission software, along with making error-free commission payouts on time, you will also be able to build a culture of transparency. A commission software ensures transparency and fairness in managing payouts and salary administration. This in turn reduces attrition. With sales reps finding faith in your organization, they will stick around for longer and are more likely to focus on improving their performance.
The extensive performance data that commission software offers enables businesses to better position themselves and their sales teams for success. You will be able to make better data-backed decisions to out beat your competitors and stay on top of the game.
When you decide to automate sales commission management, you're also cutting down on costs that were previously spent on hiring resources to do the manual calculations on excel sheets. A commission software will also help you put an end to the significant costs arising from the overpayment of commissions.
Ready to move on from spreadsheets?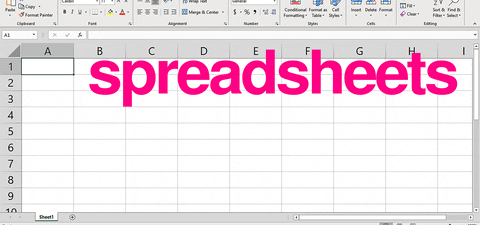 While these were some solid reasons to make the switch, automating sales commissions is not only beneficial to your sales teams but comes as an added advantage to teams across the board. Let's look at the positive impact that this will have on other departments in your organization.
Marketing and Operations Teams
With sales incentive plans and commissions fixed and automated, marketing and sales teams can work hand-in-hand to roll out new product launches faster.
Operations teams will also be able to smoothen up their processes in the absence of continuous payments disputes.
Finance Teams
Finance teams will no longer be burdened with spreadsheet-driven calculation errors and countless audit requests that pour in.
IT Teams
When you use automated commission software, you will also be relieving your IT Support team from the additional task of enabling upgrades to incompetent software. Not to mention, you will also be cutting down on the costs for making such hardware and software upgrades.
Leverage the power of automation
Let's face it, we're all a lot more familiar and comfortable with spreadsheets. There's no reason to completely banish them either. You can continue to use spreadsheets for short-term analysis and quick calculations.
For complex and robust compensation plans, go for sales commission software. With an automated sales commission software, you and your teams stand to gain a lot more! You get to save up on time and costs, you stand more chances of earning a higher ROI, you're equipped with rich sales data and an insightful dashboard to manage sales performance better.
If you're all set to make the switch – Quotacal's commission software is here to power your sales commission management like never before. Sign up today and experience the power of automation.