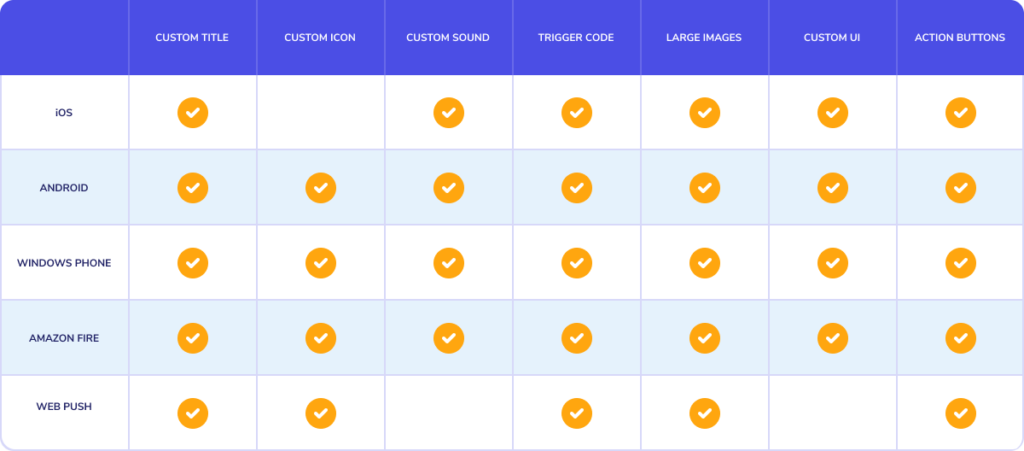 On desktop and mobile devices, one can get more than 50 notifications every day. With so many alerts, it's easy to understand how some messages can get unread.
The message's content isn't the only thing that might draw a user's attention, though. Next to the notification, it's the icon or logo.
People today want to view visually appealing content or well-known company logos. If your notification doesn't stand out from the various notifications that your users receive throughout the day, even if they use and trust your app or website, they might not notice it.
Fortunately, utilising custom notification icons is a simple method to make your notice stand out.
The purpose of custom notification icons
Your notifications won't be noticeable if there isn't an identifiable icon next to them. Even your most devoted users can overlook your messages in the crowd. When users regularly read their alerts, they may miss your messages, and if your notification looks identical to all the others, they are unlikely to notice it.
If you wish to use Mok.one to create custom notification icons, you need an image in RGB colours that is at least 192 pixels by 192 pixels in size. As long as the image retains a 1:1 aspect ratio, you can use any size larger than this (perfectly square).
Your image's file type options are JPG, PNG, GIF, WEBP, ICO, CUR, or BMP. Animations in SVG and GIF shouldn't be used because they are not supported.
When using the Mok.one platform, you may either submit the image file directly to Mok.one or redirect the icon URL to the location where you save it. To prevent surges in demand on your own servers, we strongly advise putting the image on our platform. If you choose to use your own URL, it needs to support SSL and begin with "https://".
The icon will be visible alongside the notification's title and message once it has been activated. After adding an icon, remember that your title and message still have character restrictions. If you didn't already have an icon, you might need to significantly condense your title and message after adding it.
For additional details on using custom notification icons, consult our documentation.
A Thousand Words are Better Than an Icon
The fact is that people enjoy visuals. Your notifications will have enough visual appeal with the addition of personalised icons, pictures, and badges (Chrome only on Android devices) to help catch their attention.